OVERTONE SINGING is a technique that allows the production of two tones at the same time: a low-pitched fundamental tone, which is generally composed of the first three harmonics and a high-pitched partial or harmonic.




This technique allows the selection of one tone from a sound and the amplification of it. This phenomenon is shown in the following picture produced from a spectrogram (see Overtone Analyzer on www.sygyt.com), which is also used to support my Singing Classes: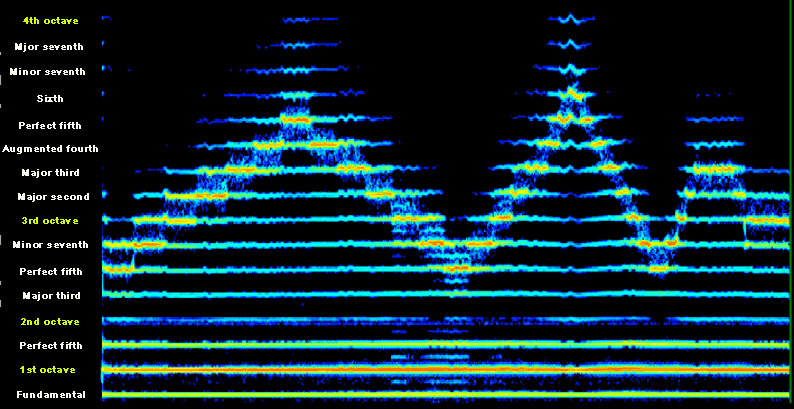 Each natural sound is composed of several tones of different frequencies, starting from a low-pitched one and rising up to very high-pitched tones. These harmonics build the natural scale of tones, which describe an infinite mathematical series. The frequencies in this series are calculated by multiplying the frequency of the basic tone with whole numbers (1, 2, 3, 4, …).
Musicians usually work with the first 16 partials only, as they represent the tones of our musical system. In therapy, all frequencies can be used.